Deepen your connection to the altar of self; experience rituals and ceremony that support a grounded and centred movement in life; and immerse in what it means to live in right relation and in service to

ALL LIFE. 
MAY 7 – 12, 2023
During these times of great change, where life teeters on the edge, how do we know what are the best actions in service to life. Which path do we walk, what is motivating us, how are we in relation to our own personal authority???  
In a time when historic trauma is evident with widespread disconnection and the loss of mentoring in community, many of the cultural elements that have evolved over time in deep relationship with nature have become lost. From this loss, we may find ourselves struggling with blocks which prevent us from reaching our potential as individuals and as a collective species. We can find ourselves stuck in patterns which can be damaging to nature, ourselves and each other. We cannot think our way out of these patterns, but rather turn towards healing the deepest aspects of self. The methods which support this are held within the ancient teachings and rituals of nature based cultures.
We are born to manifest our creative potential. Our lives are meant to be inspired with creativity. No matter where you are in your own journey of life, this work will support your expansion into new parts of yourself.
Fundamental to the pedagogy of ceremony is the understanding of "how to live" and what it means to be human as part of this ecology of life. There are lineages that remain unbroken in the learnings of how to live, and Sal Gencarelle is a cultural bridge for these traditions to the "western culture". Among many, his strongest connection comes through decades of immersion and apprenticing in the Woptura Lineage of the Lakota Sioux people. The teachings in this gathering will deepen our understanding of what it is to be a human on the earth in relationship to the seen and unseen beings around you, including your ancestors and the future generations. This gathering offers practical rituals you can embody on a daily basis to support your ongoing relationship to life, so as to expand your capacity for service.  
Throughout this 5 day gathering you will be mentored in practices that are simple and effective, through to advanced connection practices which are powerful and alive as they support us moving through blocks and historic trauma. This experience we will share is gleaned from different ancient indigenous cultures around the world including Native American ceremony, and made accessible for western culture while honoring their origins.
These powerful connective practices support each of us in discovering our deepest gifts and purpose, healing from grief and trauma, and bring all generations together in harmony with the earth and each other. 
We are born to manifest our creative potential and step into the power that is our birthright, which is the very thing the earth needs right now.
Join us for this unique opportunity to step more fully onto the path of living your vision.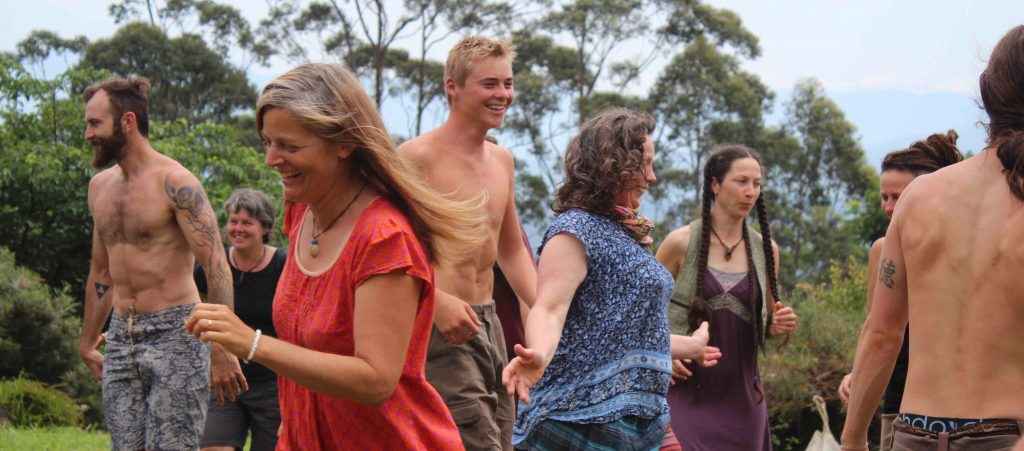 Are you called to:
Undergo Rites of Passage that you have missed growing up, so that you can access your full power as an adult
Find an access to your own genius and unfold your personal gifts and qualities
Experience ancient, very alive and very powerful nature based rituals
Strengthen your intuition and ability to receive vision of what is coming and what is needed
Immerse yourself in an intensive process of learning and discovery that will help you to grow beyond limiting ideas of yourself
Enter a unique nature based mentoring lineage with Sal Gencarelle and other highly skilled mentors
Then this opportunity may be for you.
What is involved?
Included in the experiential training will be the opportunity to explore:
Understanding the stages of life to be able to live them to their fullness
Understanding life transitions and the challenges that come with them, for boys/men – girls/women
Rites of Passage that you have missed in growing up, so that you can access your full power as an adult
How to facilitate transitions for others
Learning about the traditions of life stage honoring as applied by Native American peoples
Ancient, very alive and very powerful rituals, and see where they will take you and how you can integrate their power into your own life and work
Accessing your own cultural roots
Strengthening your intuition and ability to receive vision of what is coming and what is needed
Getting to know your personal gifts and qualities
Immersing yourself in an intensive process of learning and discovery that will help you to grow beyond limiting ideas of yourself
Experiencing mentoring, learn about it and eventually providing it to others
Supporting social change
Supporting a healthy and happy future for the unborn generations and all of creation
Experiencing vibrant, healthy community with other participants, full of mutual inspiration and support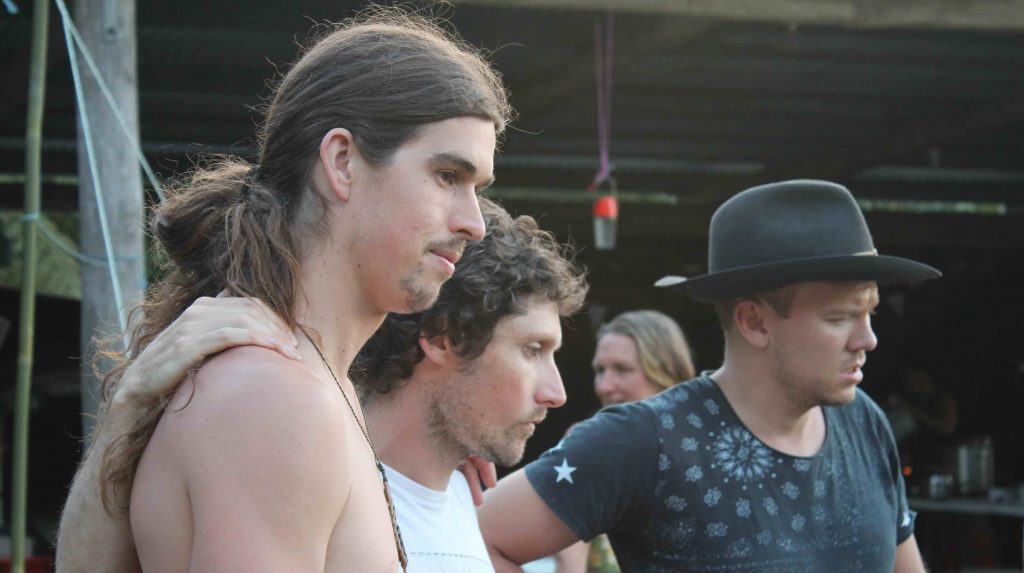 Who is this workshop for?
This workshop is for anyone looking for an immersion experience into culture and transformation. The experiences and content is especially applicable to people looking to understand how to enhance holistic relationships and bridge this into the modern world and systems:
Teachers; outdoor, nature, or wilderness teachers or facilitators; Youth work or social workers; Therapists; Counsellors or coaches; Health care providers; Holding a leadership role or facilitating groups of people and teams; Students, apprentices or interns in one of these fields; Or if you do something completely different and you are just interested in this and feel drawn to join in!
Course Outline:
Outcomes:
Understanding practices which honor life stage and enhance personal and community development
Deeper understanding of the Map of Life, and how to read this map
Understanding the Universal, Natural, and Human Principals of Connection
Having simple and effective ways to incorporate concepts and honoring rituals in everyday life
Introductory understanding of Advanced Connection Practices
Enhancement of Nature Connection Core routines
Ability to apply Life Stage Honoring in the context of community
Placement on the path of the Visionary Trailblazer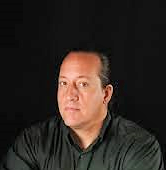 Sal Gencarelle will lead this 5 day immersion. He is a cultural bridge between traditional healing ceremonies and the modern world. His intensive mentoring period required both dedication and sacrifice, spending 17 years as a ceremonial guide, creator, singer, and mentor under the direct supervision of a Native American healer, Benjamin Godfrey Chipps, Sr. It was through this process that he earned the responsibility to pass the teachings on.
Salvatore's immersion into a lineage of deep healing has also helped him to better understand the universal aspects of advanced connection practices that reach across cultures and time.
Salvatore is also an artist, photographer, freelance writer, a musician, and a healer working both the traditions of the Lakota and the modern world. He currently travels around the world teaching and helping others learn from his experience. Visit his website here.
When: May 7-12, 2023
Where: Castlemaine, Victoria
Cost: Adults: $1100
Early Bird price: $950 – Limited places for those that book early
Deposit: $300 to secure your place ($100 non refundable)
Includes accommodation – camping on site, and three wholesome main meals provided each day. Participants are expected to cater for their own snacks.
Bookings close April 19th.
The Helpers Journey course is a way of deepening these offerings from Sal Gencarelle, and bringing clarity and understanding to your unique gifts in this world and a path to bringing these forward in your life. Click on the link to find out more. Starts January 2023.
Testimonials:

"This has given language to a feeling I have had, and validated many of my experiences dating back to early childhood. This has had a lasting impact because I am no longer afraid to share these stories and speak my personal truth when I feel it mirrors the natural way of things and is truly helpful. This is having a "freeing" effect on others as they begin to mirror this energy back. Connections are deepening – and rapidly – between myself and my community. I think the sense of validation has helped greatly with this."

"The workshop had a very strong impact on me, culminating with the last Inipi ceremony.  In summary it brought me back to a space of openness and deep love and gratitude for all things, as I once experienced as a child. These changes have made me feel more deeply again, I am more open to human connection and I am making conscious steps to rebuild the broken web of connections around me. I am feeling challenged more than ever by popular culture and confronted by life in the city working long hours. My most powerful lesson from cloud mountain was to remember to ask for help from the ancestors so they can help guide me to make some changes in 2018 towards living in healing."

"One of Sal's strengths as a teacher and mentor is his depth of knowledge of such powerful teachings, and that his knowledge is embodied and integrated. He has an ability to translate spiritual teachings from a particular lineage into a language that is very understandable and engaging. He gracefully lives and teaches from a place of humility and confidence."
"A truly wonderful experience of connection with nature, people, and myself. If you are feeling a pull toward nature and healing, are open to working hard with like-minded grounded individuals, and especially open to experiencing ceremony lead by transformational leaders steeped in powerful Lakota linage and indigenous ways of knowing – this work is well worth your time!"